Cerowrt router configuration
Setting QoS Properly
Note: This process is no longer needed in CeroWrt. See the Setting up AQM page for a better procedure.
Open the Web LuCI interface. Go to the Network -> QoS page.
Uncheck the Enable box to turn off QoS
Use a speed test (such as http://speedtest.net) to get your network's speed.
Set Upload and Download to a value a value 95% of the speeds you measured.
Check the Enable box to turn QoS back on again
Click Save and Apply button at the lower right.
The image below shows the controls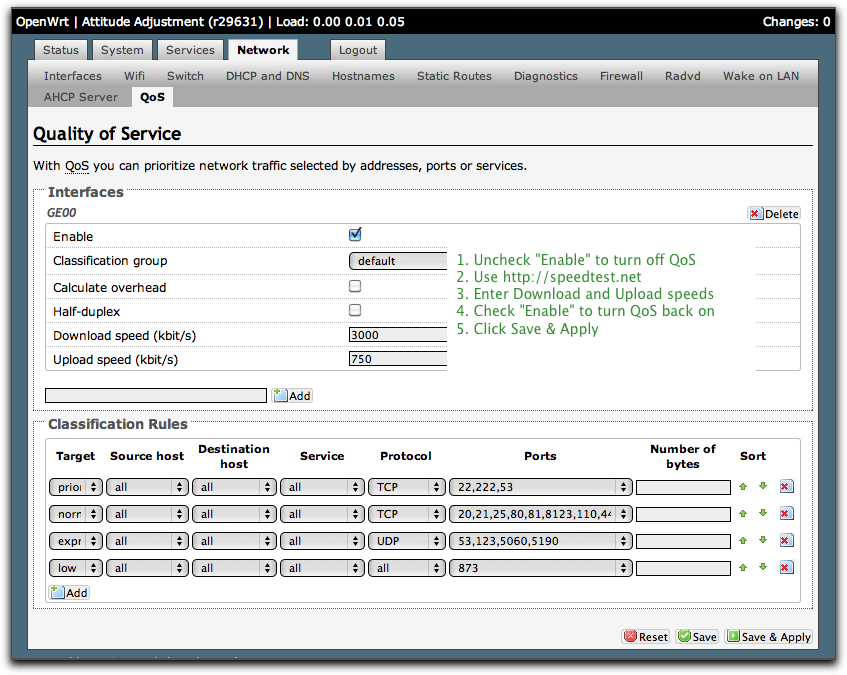 Attachments